Services Provided to the Community
The Clearwater Cay Community Development District (CDD) is responsible for the maintenance and improvement of the community's public infrastructure with the exception of potable water and sanitary sewer services. Some of the community assets maintained by the CDD are: storm water management assets including retention basins, in addition to roads, street lighting, sidewalks, shoreline areas, and the irrigation primary distribution system. A semiannual inspection is performed by a third party on all CDD assets, including vegetation such as the mangroves, in addition to those assets listed below. It is the CDD's mandate to ensure they are being well-maintained in a safe manner that protects the value of these assets throughout the life of the community. Specifically, the CDD is responsible and provides services for the following community assets:
Roads and Parking Areas:
All roadways in Grand Venezia including Belleair Road from the US 19 service road are owned by the CDD. It is responsible for their ongoing maintenance, including all sidewalks and street lights, to ensure safe travel can be enjoyed by vehicles and pedestrians alike. The main guardhouse is not a CDD asset but is owned by the Grand Bellagio Community Association and, through agreement, Grand Venezia residents have access to their community through the gate. The CDD inspects all community assets, including road surfaces and sidewalks, on a scheduled basis so that the Board can ensure that those assets are being maintained as expected, to provide safe pedestrian and automobile travel routes within the community. The holiday lighting and landscape features on Bellair Road are also part of the CDD responsibilities.
Storm Water Management System
The CDD owns and maintains the storm water management system, including wet retention basins, storm sewers, and other structures that hold storm water during rain events and distribute it to receiving areas such as Tampa Bay, to mitigate the effects of flooding.
Irrigation System
The CDD owns and maintains the irrigation water distribution system. This includes pump stations and a distribution system which provides all irrigation water to the properties within the District. The system is maintained by an irrigation maintenance firm which is in the community on a regular basis as they also perform landscape maintenance.
Other Assets/ Services Provided to the Community
The CDD has built and maintains the following features:
Kayak racks are provided for rent on a limited basis to residents who enter into an annual agreement. Kayak rack rental is maintained by the GVCOA.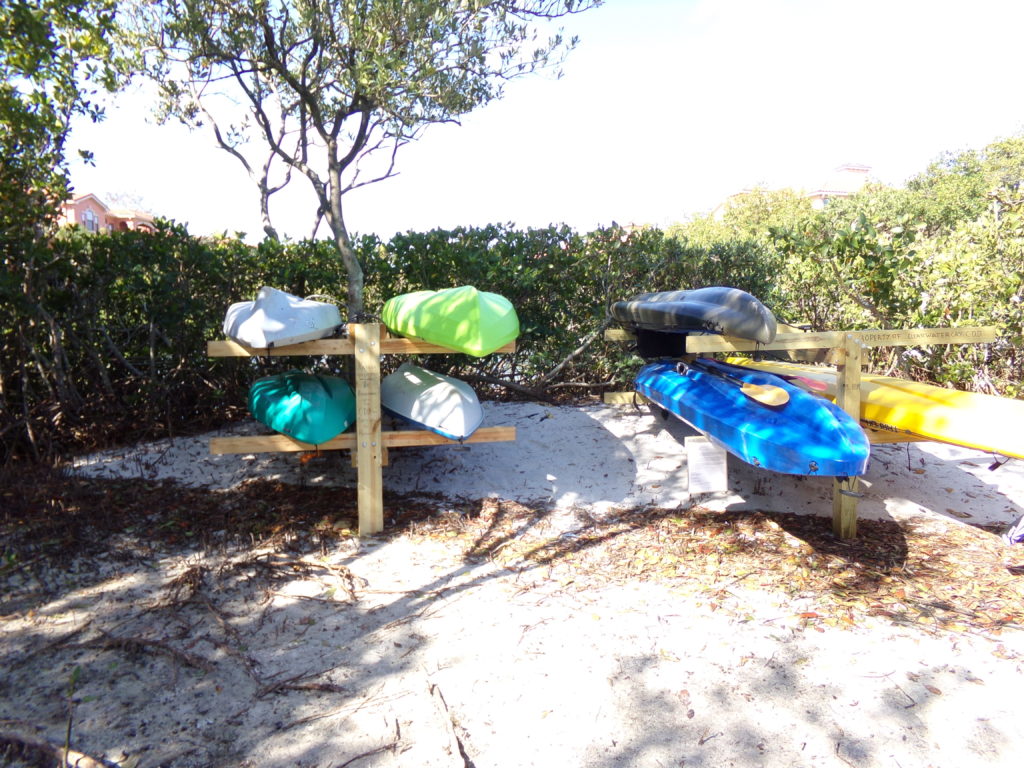 Two fire pits have been built to be casual socializing spots for residents within the community.